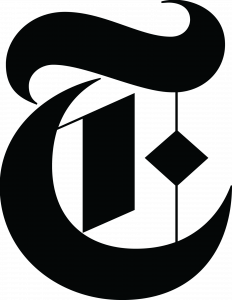 New York Times Online (3 Day Pass)
Request a 3-Day Pass via Cobb Public Library     Open New York Times Online
---
The Cobb County Public Library provides access to the New York Times online. Patrons are granted access for 3 days at a time, but may renew access at the end of each 3 day period.
Request a 3-Day Pass:
1) Log in to the Cobb Public Library database login page.
Students use their Cobb Public Library PASS credentials:

Library Card Number: Student ID (lunch) number
PIN: 4-digit birthdate (e.g.  February 9th = 0209)

Teachers use their Cobb Public Library educator card or personal library card
2) Click the "NYTimes.com access" link, then click "REDEEM."
3) At the New York Times login page, click "Google" and login using your CampbellHigh.net Google account.
During your 3-day access pass, you can go directly to the New York Times website and log in again with your CampbellHigh.net account. After the 3-day pass expires, simply return to this page and follow the instructions above to request and redeem a new 3-day pass.
For more information, see the Cobb Public Library Databases and Electronic Resources page.