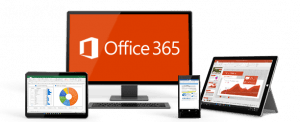 Cobb County School District is providing Microsoft Office 365 FREE to all Cobb students and their families! The service includes access to the full suite of productivity applications, including the following:
Microsoft Word (word processor)
Microsoft Excel (spreadsheet)
Microsoft PowerPoint (presentation graphics)
Microsoft OneNote (note taking and information organizer)
Microsoft OneDrive (1 terabyte of cloud file storage!)
These tools can be accessed in several ways, all of which work together:
To access these features, log in with the student's Office 365 account:
User ID: firstname.lastname@students.cobbk12.org
Password: same password as the student' uses to log in to Windows computers at school
Click to find out more about Cobb County School District's implementation Office 365!